MoNaL - Mobility sustainably through the life cycle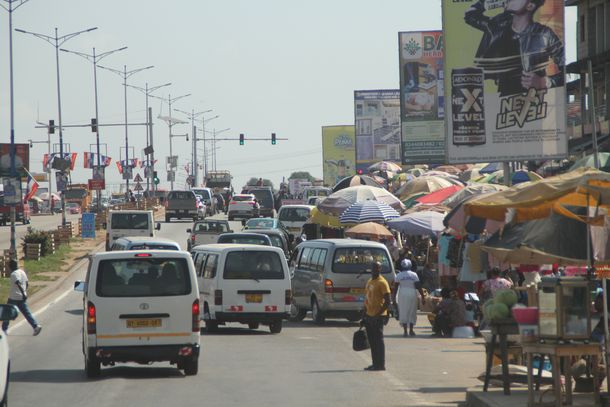 The Republic of Ghana is experiencing sustained population and economic growth. With the economic development, the demand for mobility services, which exists mainly for cars and mopeds, increases significantly. As these vehicles simultaneously create a high environmental impact there are opportunities for more environmentally friendly alternatives through e-mobility. However, to improve the environmental impact, it is important that the electricity needed is sourced in a renewable manner.
In Ghana, 20% of the population currently has no access to electricity. Because solar home systems do not provide sufficient power to charge e-vehicles, this poses a challenge for the country in the implementation of e-mobility systems. Other factors such as local conditions, suitable roads, e-waste, and a lack of know-how in the operation and maintenance of vehicles further complicate the situation.
Mobility for Sub-Saharan Africa - Sustainably over the life cycle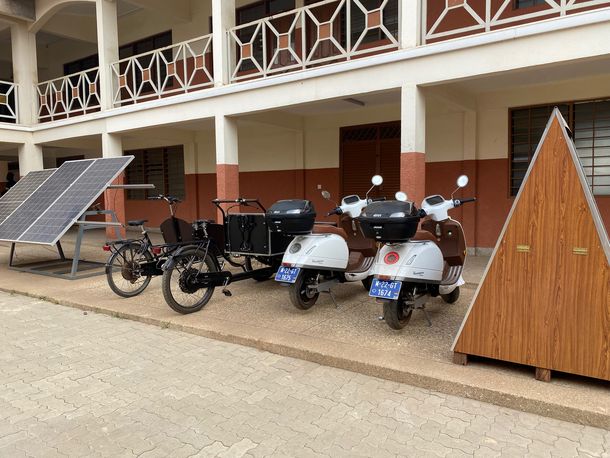 The MoNaL project aims to create sustainable mobility opportunities for sub-Saharan Africa countries. The impact of the mobility offer is considered, improved and verified through Life Cycle Assessment (LCA) throughout the entire life cycle – from vehicle production and design to energy supply to vehicle recycling and energy supply infrastructure. As part of a pilot implementation in Ghana on Don Bosco Campus, a rental system for e-mopeds and cargo bikes will be technically and economically tested and adapted considering local conditions and user requirements. Sustainable mobility must be thought of in the context of renewable energy supply. For this reason, the project is developing a smart mini-grid consisting of self-sufficient solar systems and charging stations, which, unlike individual plants, has sufficient power to supply the electric vehicles. Part of the mini-grid is an automatic billing system that enables power consumption of vehicles and smart load management by adjusting the electricity price to supply, demand, weather and battery level in real time.
The overarching aim is to intensify the use of sustainable mobility alternatives while at the same time considering the necessary access to reliable and sustainable energy. Given the low state of e-waste management in Ghana, the final phase of the life cycle of the developed product system is considered in the sense of a holistic view. For this purpose, existing recycling structures in Ghana will be analyzed, options for second-life applications of solar modules and batteries will be examined, workshops for the development of environmental standards will be organized with stakeholders, and qualification measures in the field of recycling and upcycling will be carried out. In addition, the sustainable use of the product is ensured through training measures in the areas of e-mobility, solar technology, and recycling.
Fachbereich Elektrotechnik und Informatik
Campus Bochum
Am Hochschulcampus 1
44801 Bochum

Term:
01.08.2020 bis 31.03.2023
Funding program:
Export Initiative Environmental Technologies
Priority:
Pilot and model projects abroad
Project Number:
FKZ 16EXI4011A
Funding Ministry:
Federal Ministry for the Environment, Nature Conservation, Nuclear Safety and Consumer Protection (BMUV)
Project Sponsor:
Zukunft – Umwelt – Gesellschaft (ZUG) GmbH
Destination country:
Ghana
Funding Amount:
EUR 397,382.00
---