Social Engagement - Third Mission and Transfer to the Ruhr Metropolis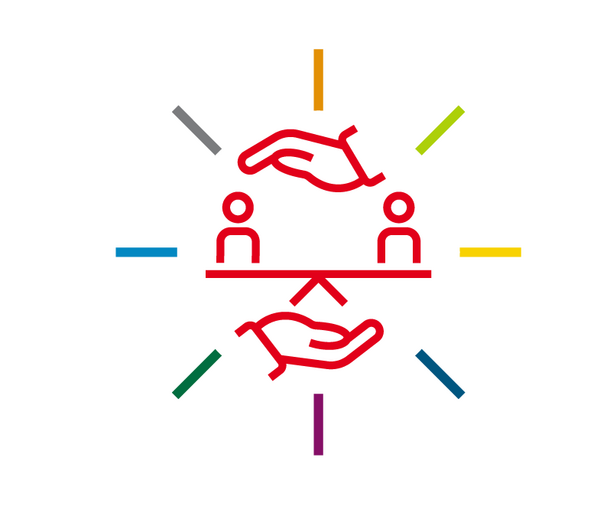 The UAS_BO is an integral part of a larger whole, extending from the local community of Bochum to the global community. As an educational institution, we have a unique opportunity to contribute significantly to societal responsibility. For us, this means educating people within the academic framework to understand both the global implications of local and regional challenges and their solutions, as well as the international and global interdependencies.
In our identity as a university, we consider it our responsibility to find solutions for sustainable development to society at large. As a contribution to the United Nations' 10th Sustainable Development Goal, we have established four objectives related to reducing inequalities, which we refer to as our "Third Mission."
In Bochum's "House of Knowledge", we offer barrier-free educational programmes for underrepresented social groups.

We actively co-operate with UniverCity Bochum.

We are increasing and recording our socio-ecological commitment to the community and the region.

Through knowledge and technology transfer as well as sustainability-related start-up support, we bring Sustainable Development to the wider society.
---
Sustainability in practice at BO
Contribution to the Intergovernmental Panel on Climate Change (IPCC)
HSBO professor is lead author of the IPCC's 6th Assessment Report
Professor Dr Petra Schweizer-Ries (Transformative Sustainability Research) and her team partners wrote the 17th chapter of the third working group: "In order to overcome the climate crisis and achieve the 17 Sustainable Development Goals, we need a rapid and major social transformation. In our contribution, I described what people are capable of when they connect with each other."
Bochum City Talks: Architecture in transfer
Architecture and urban planning engage in a dialogue with the citizens of Bochum. The Bochum City Talks, established since the year 2000, provide a public platform for current topics in architecture, urban development, and city planning. Stimulated by presentations from speakers representing politics, administration, society, and planning, each visitor has the opportunity to participate in wide-ranging discussions afterward.
The chosen themes not only aim to reflect the perspective of Bochum but also to ensure a broader outlook, offering an external perception. The topics covered are diverse, extending beyond the presentation of current competition results to encompass current issues in city and regional planning, described and open for discussion.
House of knowledge
Right in the heart of Bochum's city center, the "House of Knowledge" is taking shape. It's one of the most exciting projects under the Bochum Strategy 2030, integrating the city library, the adult education center, offerings from the alliance of Bochum's universities (UniverCity), and even a market hall.
The primary focus here, within a total area of approximately 11,000 square meters, is to create a new hub for education and community engagement. It's a place for participation, knowledge exchange, sensory experiences, and shopping pleasure. The universities will play a significant role in facilitating the transfer of knowledge to all corners of society, reaching both deep and wide.
"If our university was a kind of role model for other universities, that would of course be fantastic. On the one hand, it's great when others appreciate your work and want to follow a similar path. On the other hand, it is of course also important for our global goal of a sustainable future that people have the same vision and similar ideas."
Robert Rottschäfer, Sustainable Development student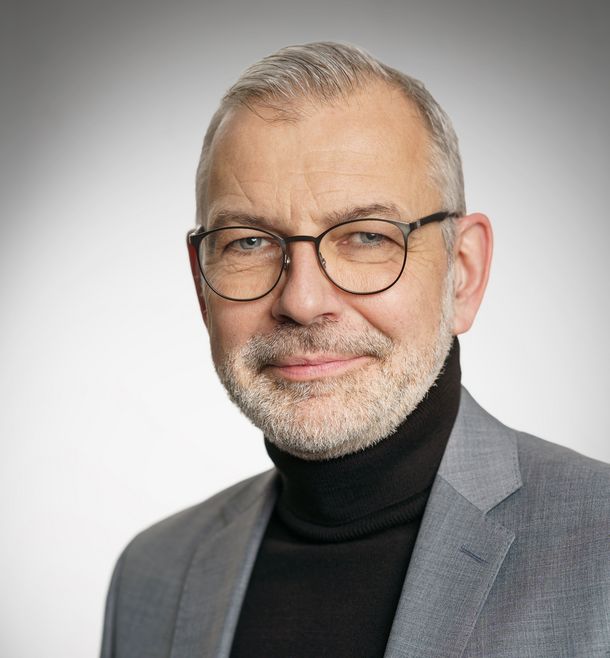 "The future of the region lies in its sustainable transformation. As a university, we can actively contribute to this."
Prof Dr Andreas Wytzisk-Arens, President of the UAS_BO