University Operations, Procurement and Atmosphere - Sustainable Campus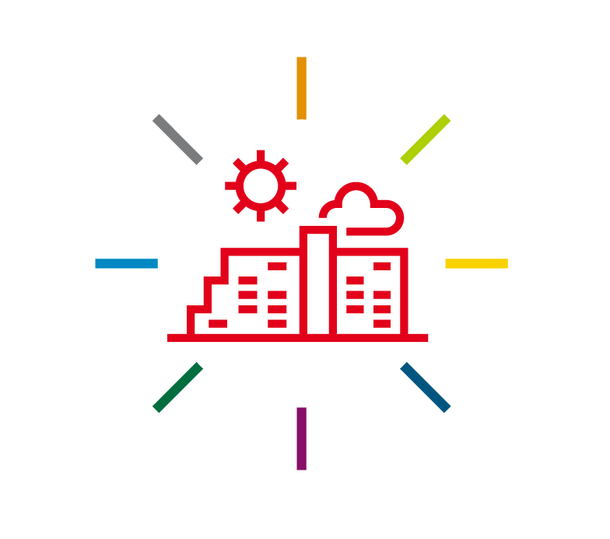 The efforts of our university staff and the management of our operations are pivotal in achieving our objective of becoming a climate-neutral institution. It's only through collective action that we can devise and execute strategies for a sustainable university, ultimately allowing every staff member to be an active part of this change.
To advance sustainability in our university's structure and operations, we hosted an Open Space event titled "Sustainability in the Organization" in April 2012, with participants from all university sectors. The insights gained led us to refine our mission statement with a heightened emphasis on sustainability, aligning with our university's involvement in the "Ecoprofit" initiative by the city of Bochum. Our university was first recognized as an "Ecoprofit enterprise" in 2016, after a two-year certification journey.
In support of the United Nations' Sustainable Development Goals 8, 12, and 13, we have established six objectives for university operations, procurement, and climate at Bochum University:
1. By 2030, our goal is to be a climate-neutral university, aligning our climate protection measures with the North Rhine-Westphalia state government.
2. By the end of 2023, we plan to develop a viable climate protection strategy.
3. Starting in 2023, we will proactively enhance resource conservation and boost resource efficiency.
4. In 2023, we intend to publish a comprehensive sustainability report detailing our natural resource usage.
5. From 2023, in line with North Rhine-Westphalia's procurement policies, we will integrate additional social and environmental criteria into our purchasing processes.
6. All university members will be encouraged and equipped to make their work environments more sustainable through targeted training and awareness initiatives.
---
Sustainability in practice at BO
Geothermal energy at the university
The International Geothermal Center (GZB) at the University of Bochum celebrated its 15th anniversary in 2020 and became an integral part of the Fraunhofer Institute for Energy Infrastructures and Geothermal Energy (IEG) on January 1, 2020. Here, more than 50 scientists research and develop the utilization of geothermal energy.
As a university, we actively contribute to the growing importance of a supply of renewable, CO2-neutral energy. We are expanding the share of geothermal energy in our own energy mix.
Measures as part of the Ecoprofit certification
As part of the Ecoprofit certification, Bochum University of Applied Sciences was able to implement a wide range of measures to save CO2, energy and water. These include, for example, the installation of electrically controlled water-saving taps in the sanitary areas. This measure enables HSBO to save 1,207 m3 of water per year. Switching to LEDs in the corridors of the AW building will save ten tonnes of CO2 and 17,660 kWh per year.
The BOase
The "BOase" university garden is the focus of the "Sustainable University" project. It was created by the "Campus Life" subgroup in the summer semester of 2018.
The location: between the canteen and the international geothermal centre
The principle: Community building and permaculture for joint learning and research
The purpose: to bring aspects of sustainability and gardening to life; to build a closer connection to one's own food and nature
The speciality: the barefoot path as a space for recreation and communication.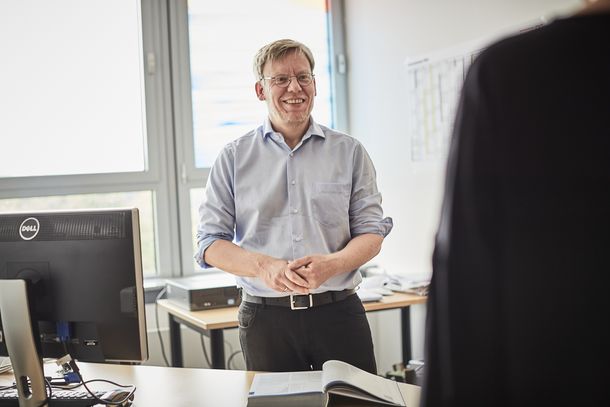 "Many universities and colleges are increasingly integrating the topic of sustainability into their teaching - but of course this can only work holistically and credibly if they consider the topic in everything they do and change their organisation accordingly in the direction of sustainable processes and sustainable operations."
Prof. Dr Marcus Schröter, Head of Sustainable Development programme