"Together we are stronger" – Germany's universities have long embraced this idea. That is why many of them have joined forces in their activities abroad by acting in consortia that jointly represent universities and academic programs. Bochum University of Applied Sciences contributes its expertise and its teaching staff to programmes in China, Jordan and India:
IGCHE - Indo German Center for Higher Education

The Indo German Center for Higher Education (IGCHE) is a collaborative effort of eight German universities and four Indian partner universities.
Students enrolled in our bachelor's programmes in mechanical engineering and electrical engineering may study with one of our partner universities in India for 1-2 semesters.
UAS_BO welcomes Indian students in the abovementioned fields each year; they complete their final year of study in Bochum and write their bachelor's thesis in German.
When the Indo German Center for Higher Education was founded in June 2010, it was backed by a consortium of four German universities and two Indian partner universities. In this effort, UAS_BO professor Roland Böttcher served as the main coordinator.
For initial information about this programme, contact the UAS_BO International Office or the officer in charge of coordinating and organising student exchanges, Ms Sabine Gorke at the IGCHE Project Office at Westphalian University of Applied Science in Gelsenkirchen.
Consortium website: http://www.igche.de
DHIK - China and Mexico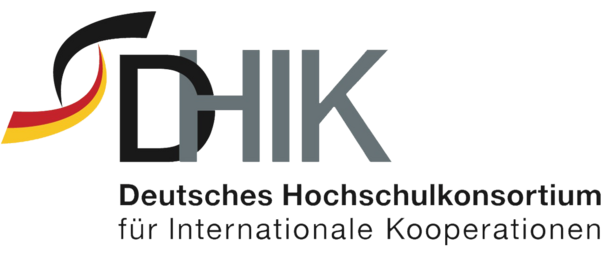 The German University Consortium for International Cooperation (Deutsches Hochschulkonsortium für Internationale Kooperationen, DHIK) is a consortium of partner universities in China, Mexico and Germany. It gives undergraduate students the opportunity to study abroad with the option of earning a dual bachelor's degree. The programme involves one year of study abroad and consists of one semester of academic studies at a Chinese or Mexican partner university, followed by a one-semester internship.
In China, UAS_BO students can study mechatronics and engineering and management.
In Mexico, they can choose from
electrical engineering
mechanical engineering
mechatronics
engineering and management.
More information on these opportunities can be obtained from
Prof. Schilberg for students in mechatronics and mechanical engineering
Prof. Köhn for students in electrical engineering
Prof. Merchiers for students in engineering and management.
Come and see the International Office for information on study abroad scholarship opportunities, application deadlines and help with programme logistics.
Click here to visit the consortium website.
china competence@ruhr
The China Competence Centre is a key resource for all businesses in the central Ruhr area who are planning to enter the Chinese market, looking for new partners or seeking strategic development in China. Conversely, Chinese investors and enterprises have access to a competent partner when it comes to getting economically involved in our region.
German Jordanian University
The German-Jordanian University (GJU) in Amman is a public Jordanian university with a strong orientation to practice and real-world application, modelled after Germany's universities of applied sciences.
Bochum University of Applied Science collaborates very closely with the German-Jordanian University in nearly all fields of study. GJU students are regularly hosted in Bochum for one or two semesters, GJU staff spend 3-4 weeks on the UAS_BO campus, and instructors of both institutions give guest lectures at UAS_BO and GJU, respectively.
For more information on the German Jordanian University, see the GJU website.
Turkish-German University (TDU)
The Turkish-German University (TDU) in Istanbul is a public university founded on the basis of a government agreement between Turkey and the Federal Republic of Germany; it is subject to Turkish higher education legislation.
TDU was created to combine the best of what the Turkish and German higher education traditions have to offer in terms of teaching and research. Its focus is on building a distinctive profile for itself among Turkish universities by establishing strong ties to a consortium of German universities and by collaborating intensively with both Turkish and German businesses and institutions.
Bochum University of Applied Sciences has been a member of this consortium since 2015.
For more information, see the TDU website.
Vietnamese-German University (VGU)
The Vietnamese-German University (VGU) is a public university in Ho Chi Minh City, Vietnam. Founded in 2008, VGU is designed after the German university model. The university offers bachelor's and master's degrees, as well as doctoral programmes, covering the fields of engineering, natural sciences and commerce. All teachers are German university professors lecturing at VGU's partner universities.
For more information, see the VGU website.